This is the story of our student led conference- truly one of its kind…
Edition #2 – The name and location is changing…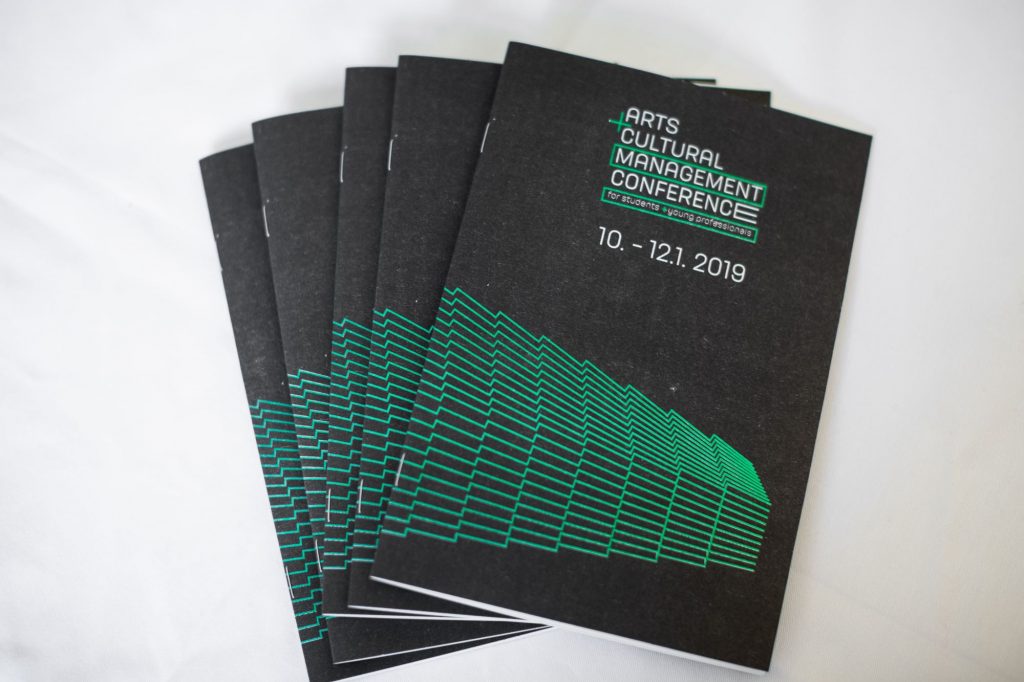 ACMC– Arts Cultural Management Conference | 10.-12. January 2019 | Vienna
Topic: Content:Generation
Team: Laura Eichenseer, Andrea Scheinecker and Christine Seblatnig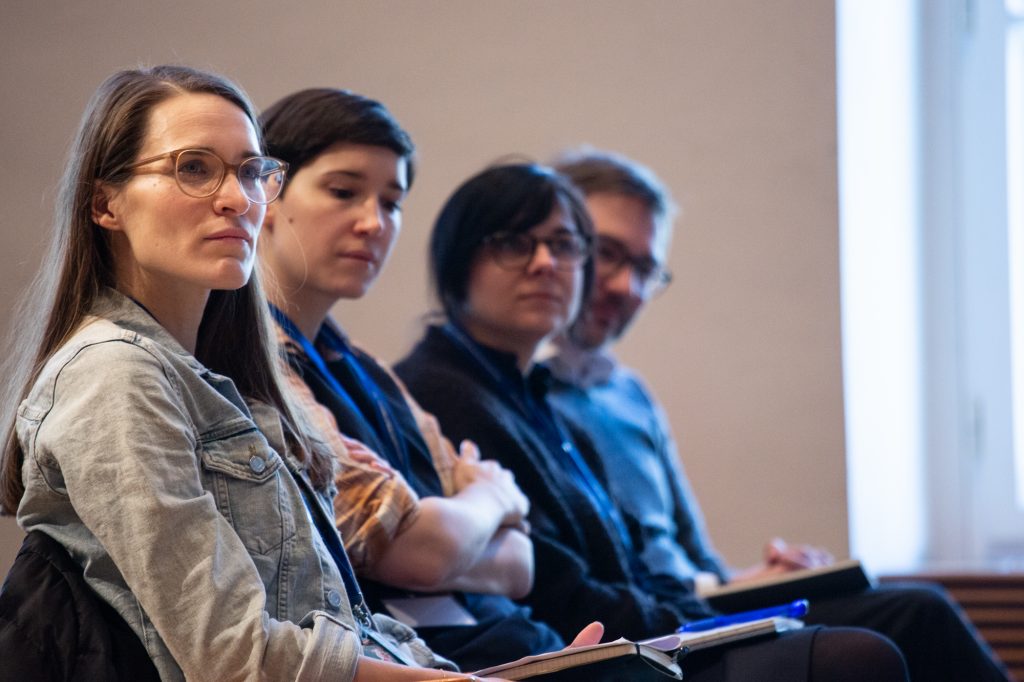 Keynote Speakers:
Milena Dragićević-Šešić (Head of UNESCO Chair in Studies of Interculturalism, Art and Cultural Management and Mediation in the Balkans, University of Arts in Belgrade)
Raphaela Henze (Professor of Arts Management, Heilbronn University | Co-founder of the network "Brokering Intercultural Exchange" )

Edition #1 – Where it all began…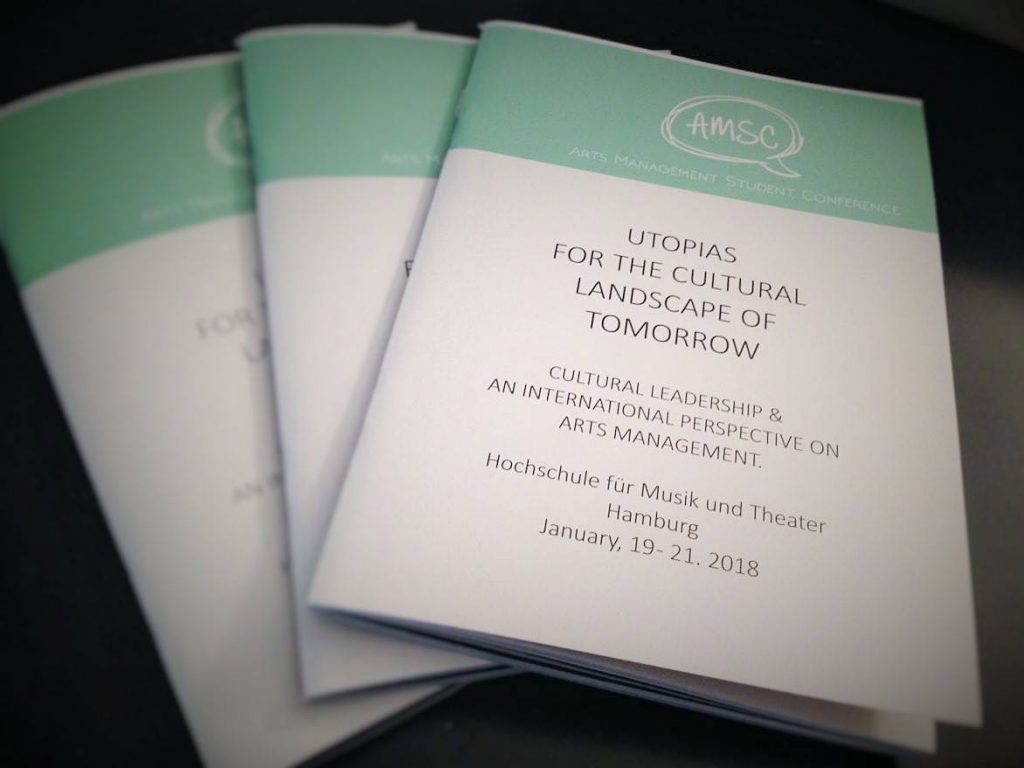 AMSC-Arts Management Student Conference | 19.-21. January 2018 | Hamburg
Topic: Utopias for the cultural landscape of tomorrow- cultural innovation and international perspective on arts management
Team: Johannes Dam, Melanie Henke and Nadine Schwalb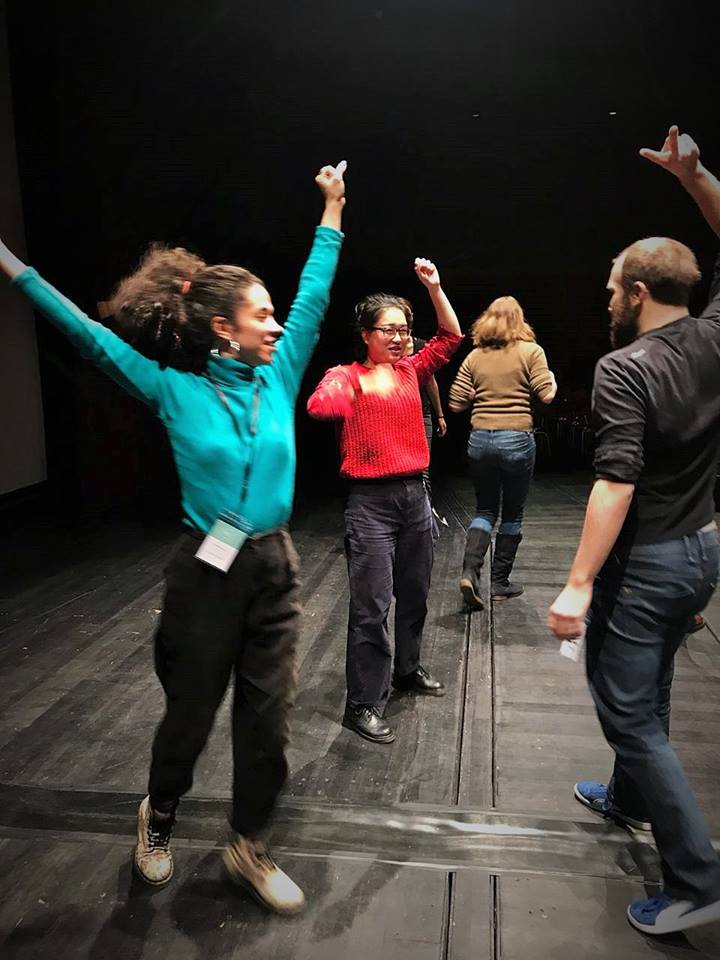 Keynote Speakers:
Volker Kirchberg (Leuphana University Lüneburg, Germany)
Sigrid Gareis (curator & dramatic adviser)
Jurriaan Cooiman (Culturescapes Basel, Switerland)
Veronica Kaup-Hasler (steirischer herbst Graz, Austria)
The organization teams of the conference change every year. They are being led by students from Cultural (management) related study programs. Furthermore, from the beginning the conference has had a strong cooperation with The association for cultural management (Fachverband Kultur Management). However the ACMC has always been autonomous and will in 2020 for the first time take place independently from the Fachverband, in Groningen. We hope that from here it will travel to many different places all over Europe and be led by a variety of students who will incorporate their unique ideas.