INTRODUCING: LOCALIZED CONFERENCE HUBS
Following the previous editions of this conference in Hamburg, DE (2018), Vienna, AT (2019) and Groningen, NL (2020), we are focusing on international cooperation now more than ever via Localized Hubs.
What are localized hubs?
Localized hub = 1 organization/university; 1 coordinator; 1 conference session (minimum)
Each hub or place-based group of students and emerging professionals are invited to propose and run activities to complement the #ACMC21 three-day virtual agenda. Each hub will have a coordinator working directly with the ACMC planning group.
What can localized hubs do?
Hubs are invited to foster pre-conference discussions surrounding the 2021 theme of REvisiting Borders and generate local and regional interest for #ACMC21. The supporting hub events can be online or in-person, depending on local management of Covid-19.
There is no set format. Hubs are encouraged to be creative and innovative in their design and how they meaningfully engage with their community. Collaboration between hubs is also highly encouraged. The minimum requirement or commitment for leading a localized hub is: 1 dedicated coordinator to liaise with ACMC organizers; involvement of 1 organization, cooperative, or university; and 1 planned conference session.
Interested in running your own ACMC Localized Hub? Click below to access the full coordinator's guide.
Once you become part of the ACMC Localized Hub Coordinators' network, we will provide you with branding materials and further guidance, such as regular one-on-one support sessions.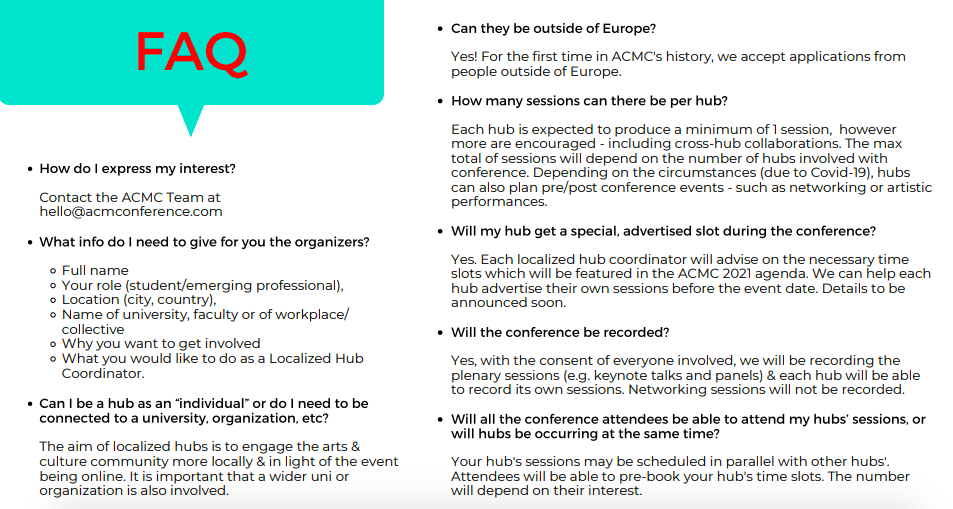 Localized Hubs were engaged with ACMC21
BTU Cottbus | Germany
[email protected]: Heritage Studies & Digital Sustainability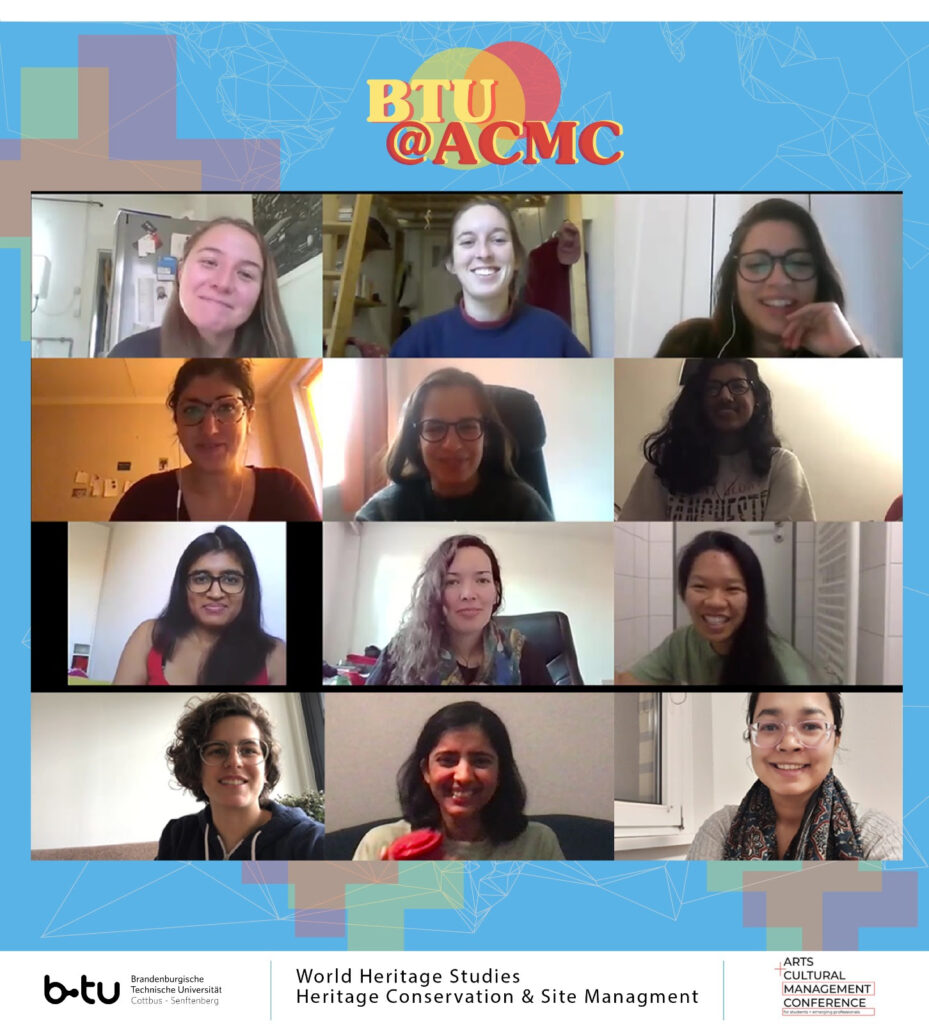 The [email protected] met online regularly to discuss what borders mean to us, to heritage studies and in relation to our digital learning experiences as well as the ways these can be overcome. We shared experiences about the borders we each faced, coming from a diverse variety of backgrounds, and we asked our fellow university students for their insights too. As part of our hub, we also hosted 'Thesis Talks.' Check out the poster below for more information about it on our poster!
---
Jodi Bolo Rongin | Kolkata, India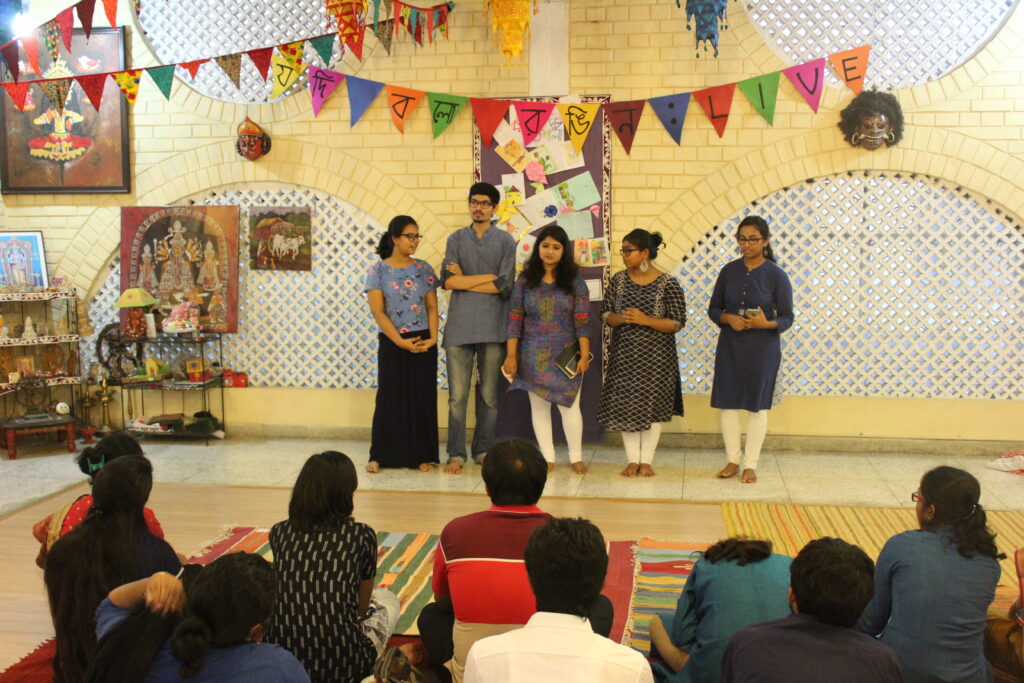 Jodi Bolo Rongin is an arts-for-change venture aimed at addressing social and cultural issues through art and literature. Initiated in 2016 on Facebook, it now has over 11,000 followers, has hosted numerous offline events, often in collaboration with other cultural organizations in Kolkata, India including Apeejay Bangla Sahitya Utsab, The Musiana Collective, Bondu, Janus Cultural Society and ThinkArts.
The Hub at Jodi Bolo Rongin highlighted the issues faced by cultural practitioners and organisers in Kolkata, India, and surrounding areas, showcasing efforts to overcome contemporary challenges, and engage audiences by facilitating interactive experiences that promote local arts.