This is the story of our student-led conference truly one of its kind…
ACMC Edition #4 | 28 – 30 January 2021 | Online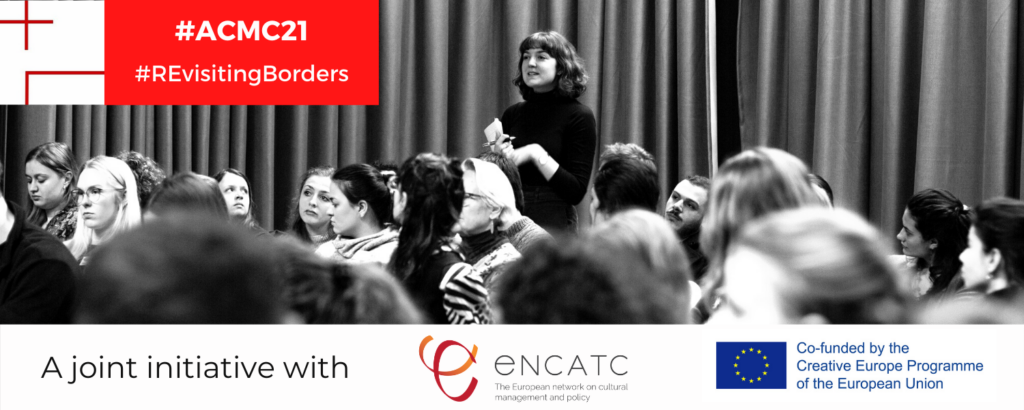 Topic: REvisiting Borders
Team: Andreea Lupu, Nicole Vasconi, Kelsey Maas
Keynote speakers: Lluís Bonet, Savina Tarsitano, Steven Hadley, Amy Whitaker
Lluís Bonet is Director of Cultural Management Program and Professor of Economics at the University of Barcelona, Spain. He will deliver the opening keynote speech on 28 January 2021 on the main theme: REvisiting Borders.
Savina Tarsitano is an artist, mentor, curator, artistic director and co-founder ESPROCENDA Institute of Art & Culture in Barcelona, Spain. Her session entitled 'Towards New Alliances after Covid19: Rethinking the role of the artist in the society' will explore the theme of #REsilience on 28 January 2021.
Steven Hadley is an academic, consultant and researcher working internationally in arts management, cultural policy and audience engagement, currently a Research Fellow at NUI Galway, Ireland, and Visiting Lecturer at Leuphana University of Lüneburg, Germany. On 29 January 2021, he will be speaking about 'Audience Development, Culture-as-Vocation and Democratic Cultural Policy' in relation to the REinterpret theme.
Amy Whitaker is Assistant Professor of Visual Arts Administration at New York University. On 30 January 2021, she will talk about 'Inventing Point B: Reimagining Collaboration and Restitution Using Blockchain Technologies'in relation to the REimagine theme.
See the full agenda of ACMC 2021.
Resources from keynote speakers
1. Lluís Bonet Agustí – Presentation file: REvisiting Borders
2. Savina Tarsitano – Presentation file: 'Towards New Alliances after Covid19: Rethinking the role of the artist in the society'
3. Steven Hadley Presentation file: Audience Development, Culture-as-Vocation and Democratic Cultural Policy & Referenced publication: Audience Development and Cultural Policy
4. Amy Whitaker – Referenced publication: Blockchain & Cultural Heritage – New Ways of Imagining the Restitution of Objects
+ Watch ACMC 2021 video recordings of presentations from keynote speakers, students and emerging professionals via YouTube.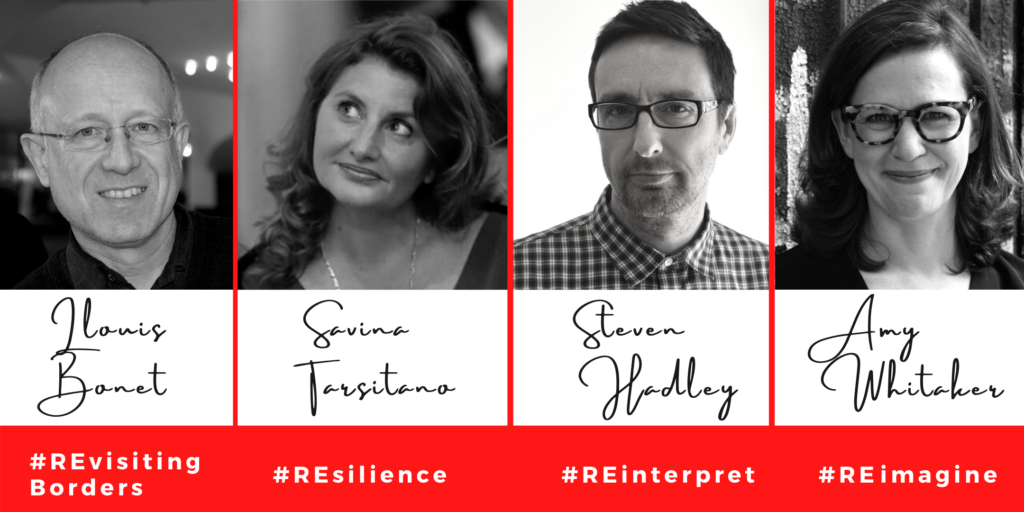 ACMC Edition #3 | 23 – 25 January 2020 | Groningen
Topic: Curating Europe
Team: Nienke Both, Ieva Vinčiūnaitė, Eglė Kryžanauskaitė, Kaja Jurčišinová and Sjoerd Hekman.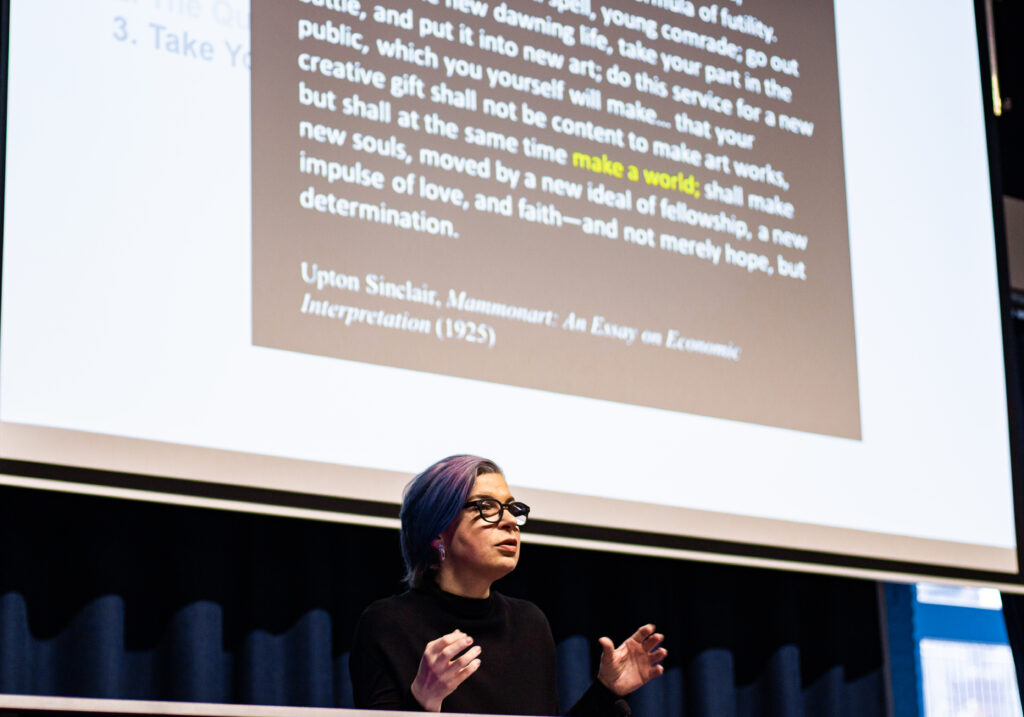 Keynote Speakers:
Maria Hlavajova (founding General and Artistic Director of BAK, basis voor actuele kunst, Utrecht, since 2000).
Kris Callens (Director of the Princessehof Ceramics Museum, the Fries Museum and the Fries Verzetsmuseum).
ACMC Edition #2 | 10.-12. January 2019 | Vienna
Topic: Content:Generation
Team: Laura Eichenseer, Andrea Scheinecker and Christine Seblatnig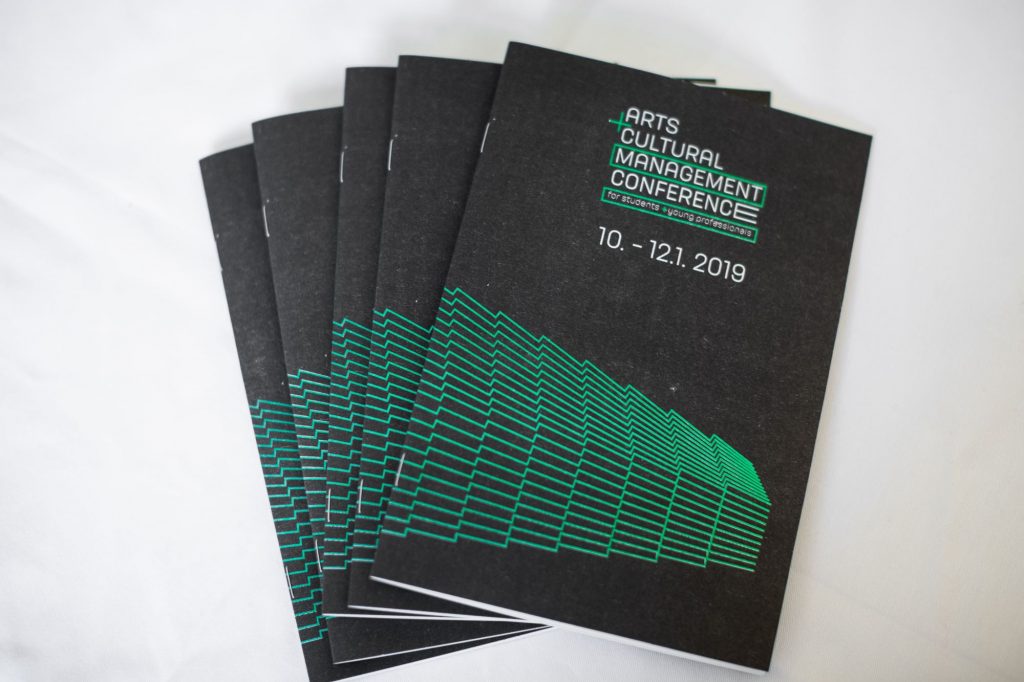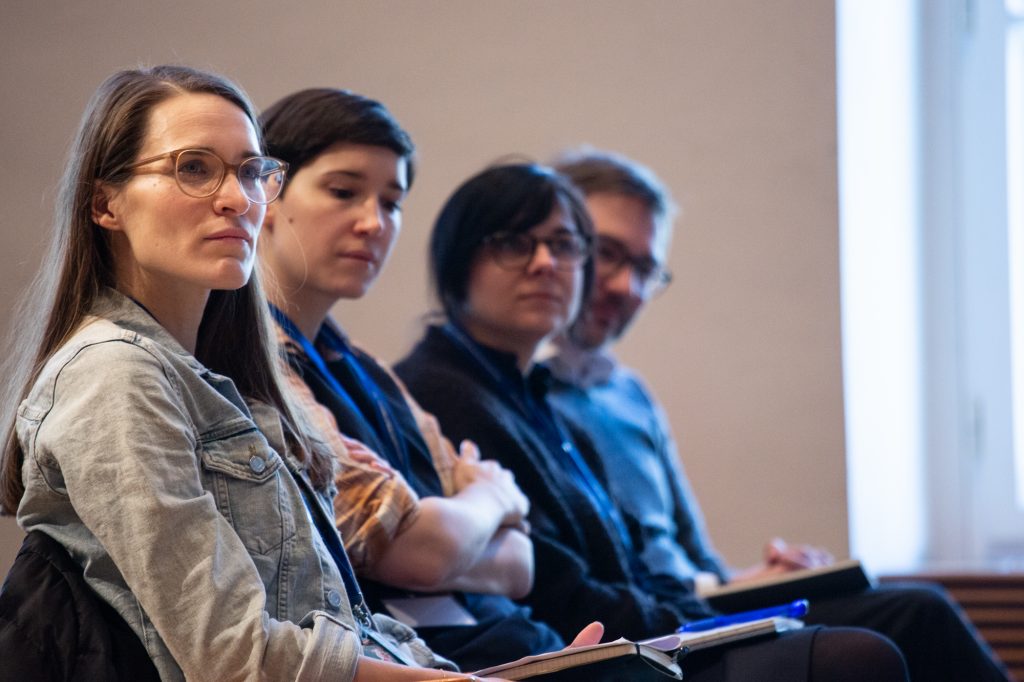 Keynote Speakers:
Milena Dragićević-Šešić (Head of UNESCO Chair in Studies of Interculturalism, Art and Cultural Management and Mediation in the Balkans, University of Arts in Belgrade)
Raphaela Henze (Professor of Arts Management, Heilbronn University | Co-founder of the network "Brokering Intercultural Exchange" )

Edition #1 – Where it all began…
AMSC-Arts Management Student Conference | 19.-21. January 2018 | Hamburg
Topic: Utopias for the cultural landscape of tomorrow- cultural innovation and international perspective on arts management
Team: Johannes Dam, Melanie Henke and Nadine Schwalb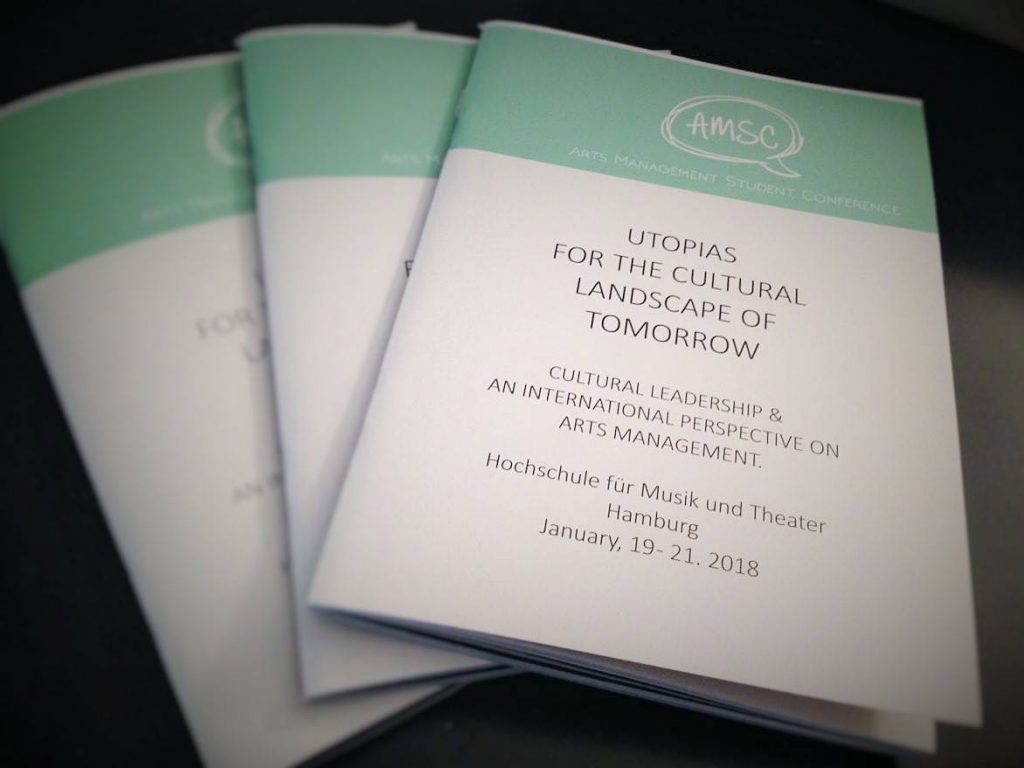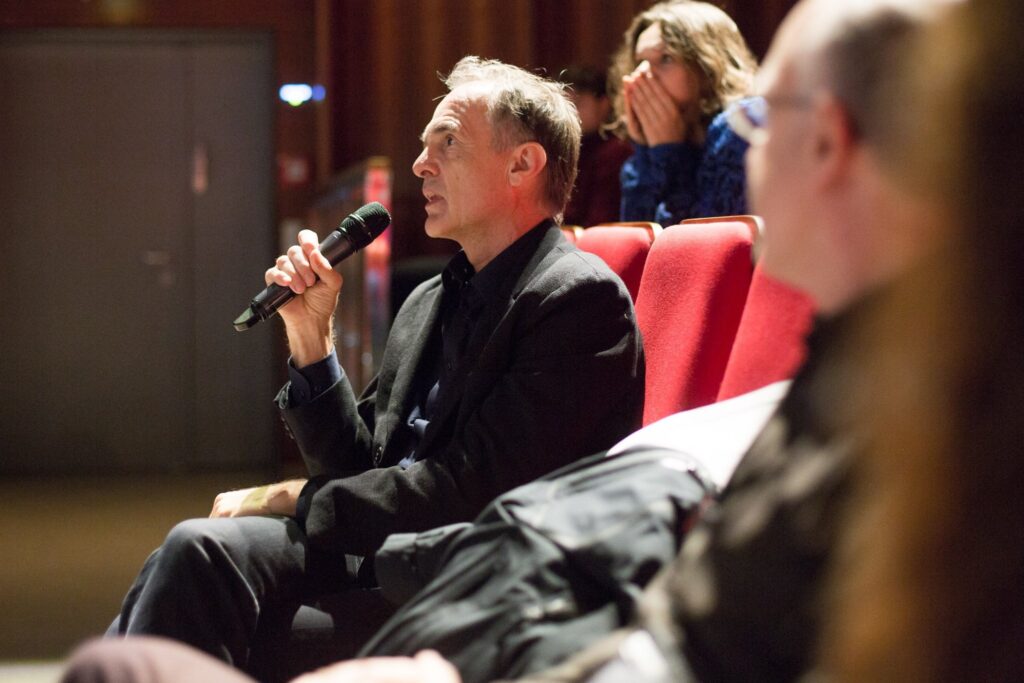 Keynote Speakers:
Volker Kirchberg (Leuphana University Lüneburg, Germany)
Sigrid Gareis (curator & dramatic adviser)
Jurriaan Cooiman (Culturescapes Basel, Switerland)
Veronica Kaup-Hasler (steirischer herbst Graz, Austria)
The organization teams of the conference change every year. They are being led by students from Cultural (management) related study programs. Furthermore, from the beginning the conference has had a strong cooperation with The association for cultural management (Fachverband Kultur Management). However the ACMC has always been autonomous and will in 2020 for the first time take place independently from the Fachverband, in Groningen. We hope that from here it will travel to many different places all over Europe and be led by a variety of students who will incorporate their unique ideas.